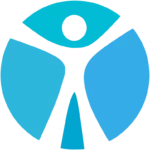 Website Thrivas Staffing Agency
Small doctor's office is currently hiring a Front Desk Medical Assistant. The position is full time and a long term temporary project. The project is expected to last 3 months while covering an emergency medical leave. The office hours are Monday through Friday from 9:00 a.m. until 5:00 p.m. Pay is up to $25 per hour.
The medical office is a very busy practice with 6 physicians and significant medical support staff. The office front desk area employs several receptionists that work varying shifts. The office is always filled with patients. You must be outgoing, warm and friendly and truly enjoy working with patients.
The Front Desk medical Receptionist is responsible for providing support to two senior Receptionists. You will assist with answering phones, scheduling patients, checking VM from overnight, etc. You will also greet patients as they arrive; gather or update patient records. This includes collecting patient forms, insurance info, etc. You will perform data entry and filing.