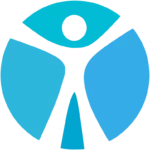 Website Thrivas Staffing Agency
Medical surgery center is currently hiring a Front Desk Medical Receptionist. This is a full time position. Office hours are Monday through Friday from 8:00 a.m. until 4:30 p.m. This is a permanent position with the organization that will provide opportunity for advancement as well as full benefits.
The Front Desk Medical Receptionist is needed immediately. This is a very busy office with a large number of patient call-ins and referrals. Applicants interested in this position must have an intermediate understanding of medical terminology and have experience working in a fast paced environment. Business professional attire or medical scrubs are required.
The Front Desk Receptionist is responsible for answering inbound calls and transferring t appropriate extensions. Provide general customer service by explaining office hours, mailing or physical address or similar inquiries. The receptionist may conduct data entry and patient case management. Greet patients arriving for scheduled appointments, gather necessary paperwork or direct to appropriate floor. Experience is required to be considered.