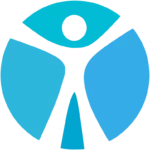 Website Thrivas Staffing Agency
Mortgage lender is currently hiring an Underwriter Assistant or Junior Underwriter. The hours are Monday through Friday from 9:00 a.m. until 6:00 p.m. The company provides a very generous benefits package after 90 days that includes medical, dental, vision, 401k, paid time off and more.
This is an entry level underwriter position. You must have real estate mortgage experience working for a lender, bank or credit union. The ideal applicant will have previously worked as a Mortgage Processor and is familiar working with underwriters and clearing conditions. Applicants who have worked mortgage compliance or as an analyst may also be considered. The Underwriting Assistant is responsible for supporting multiple residential underwriters. Open new submissions made by loan officers or external brokers. Review new submissions for compliance and ensure basic documents have been submitted. Submit request for supporting documents. Forward file to underwriter and work as liaison between underwriting and sales team. You must be organized and comfortable managing multiple deadline driven projects at any given time. Individuals must possess an advanced understanding of mortgage lending practices and real estate terminology.
Requirements Advanced understanding of mortgage terminology 2+ years of recent experience High School Diploma or GED Longevity with past employers