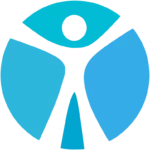 Website Thrivas Staffing Agency
Small office is seeking an Office Assistant (Receptionist & Data Entry). This is a full time position Monday through Friday from 9:30 a.m. until 6:00 p.m. The company provides medical benefits and paid time off after a 60 day probationary period.
This is a small medical supply company that sells and repairs medical devices. The role is best suited for a compassionate individual who enjoys working with geriatric patients. As the office assistant you will be responsible for data entry and receptionist duties.
As Office Assistant you will answer inbound calls, transfer to appropriate department or take a message. You may be asked general questions regarding products or services which will require an individual to become familiar with pricing and customer options. You will also greet visitors, sign for deliveries and handle basic document management. Data entry and other clerical duties as assigned.
Requirements
High School Diploma
Basic computer skills
1+ year of employment experience