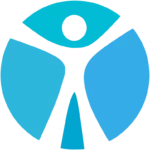 Website Thrivas Staffing Agency
Transportation company is seeking an office manager who possesses a wide range of administrative, technical, and personnel skills to help double the number of customers assigned to this regional office. This is a full time and permanent job opportunity.
Responsibilities:
Delegate and oversee clerical, secretarial, and dispatch functions.
Maintain office budget and accurately record all expenses.
Present reports to senior management.
Help create strategies to grow client base.
Handle customer complaints and concerns.
Train new employees in office procedures, telephone systems and office equipment.
Additional duties will be required as needed.
Qualifications:
2+ years of office management or administrative experience.
Excellent organizational and multitasking skills required.
Proficiency in Word, Excel, PowerPoint, and other computer programs.
Excellent written and verbal communication skills required.
Outstanding leadership and management ability required.