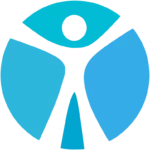 Website Thrivas Staffing Agency
The paralegal will support 2 attorneys in various civil matters. To include; plaintiff personal injury, criminal defense, and some family law.
St. Petersburg, 33702
$20.00 – $25.00/hr
HOURS: Monday – Friday 9:00 a.m. – 5:00 p.m.
The responsibilities will be to work from law firms templates and create legal documents, manage scheduling and E-file as needed. No litigation responsibilities. Additional duties will include answer the phones, provide client services, and other clerical tasks.
Minimum Requirements
No less than 2 years of legal experience
Must have family, personal injury OR criminal defense knowledge
Intermediate to advanced computer skills