Full Time
62000 USD / Year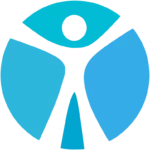 Website Thrivas Staffing Agency
A nationwide insurance defense firm is currently hiring in their Dallas, 75252 office. The position is full time and a permanent opportunity.Salary is expected abetween $58,00.00 – $62,000.00 + FULL Benefits and regular pay increases.
A hybrid/remote schedule is offered. Work from home 2 days each week.
Benefits include: Medical after 30 days. Dental, Vision and 401k (+ 3% matching). Employer paid basic life insurance, accidental death & dismemberment, short and long-term disability, emergency travel assistance program and an Employee Assistance Program. This opportunity is for a seasoned Litigation Paralegal. Experience is required. Applicants with experience working as an Insurance Defense Paralegal or Insurance Defense Legal Assistant with a focus on subrogation are strongly encouraged to apply. The Litigation Paralegal will be responsible for drafting complex legal documents, summarizing case reports assisting with trial preparation including exhibits, pre-trial investigation, coordinating witness for depos, etc. Billable hours of 120 per month are required. Paralegals/Legal Assistant should know how to capture and bill for time.
Minimum Requirements 4+ years of Litigation experience Must have experience working as a paralegal or Legal Assistant Strong organizational skills Stable work history and verifiable references