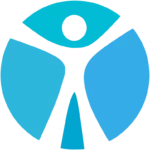 Website Thrivas Staffing Agency
Law firm is currently hiring a Workers Compensation Paralegal. The position is full time Monday through Friday. The law firm provides some flexibility to the schedule and hired applicant may suggest their preferred work schedule. This is a long term temporary position expected to last through the end of the year.
The law firm is hiring in their workers compensation department. The ideal applicant will have recent workers comp experience as a Litigation Paralegal or Legal Secretary. Applicants interested in this position must be mature, reliable and willing to commit to the entire project if possible. This is a demanding role only suited for individuals who have recent workers comp experience and have a minimum of 5 years of legal support experience as a paralegal, legal assistant or a legal secretary. We may also consider a law clerk or junior associate if they possess recent workers comp experience.
The Paralegal/Legal Assistant will be responsible for working closely with another Paralegal/Legal Assistant and support a very busy Workers Compensation Attorney. Prepare pleading, subpoenas, notices, and requests for production. Coordination/scheduling of meetings, hearings, appointments, and depositions. Other required duties include managing deadlines, preparing attorneys for appointments, drafting demand letters, prepare routine correspondence.
Requirements
Worked in Workers Compensation within past 2 years
5+ years of paralegal or legal assistant experience
Type 45wpm+
Advanced Microsoft Office skills
Know how to E-File for worker comp
High School Diploma or higher education
Longevity with past employers