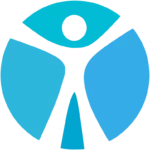 Website Thrivas Staffing Agency
Property management company is currently hiring a Part Time Administrative Assistant. This is a part time opportunity averaging approximately 4 hours each day. The property manager is flexible on the actual hours to be worked. No evenings or weekends offered however we will work with your personal schedule during the work week. The pay is up to $16 per hour, depending on experience.
The ideal applicant will have previous experience as a Front Desk Receptionist or Administrative Assistant for a commercial or residential property management company. Individuals who have worked for an REO Asset Management company or similar are also encouraged to apply however real estate experience is not required.
The Administrative Assistant is responsible for answering incoming calls, transferring calls, taking messages and providing customer service. The role also requires intermediate computer skills and applicants must have experience preparing professional correspondence, emails, property notices and similar. Training is provided and you will be taught to prepare eviction notices, complaints and warnings for various offenses; noise violations, parking, garbage, etc. This position will also assist with routing maintenance and emergency crews, accepting HOA or Condo dues as well as monthly rental payment. The Administrative Assistant performs extensive data entry, filing, faxing and clerical support for the property manager and bookkeeper.
Requirements
2+ years of professional experience
Intermediate computer skills
Interested in part time hours only
Type 35 wpm or greater