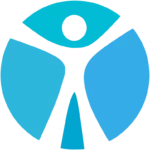 Website Thrivas Staffing Agency
Law firm is currently hiring a part time Bookkeeper. The hours are negotiable but will average 20 hours per week. The office is open Monday through Friday from 8:00 a.m. until 6:00 p.m. and is closed for most banking holidays. Starting pay is up to $25 per hour, depending on experience.
This is a boutique law firm specializing in general litigation; bot civil litigation and commercial business litigation. The attorney employs a paralegal, a legal assistant and a receptionist. Occasionally Legal Interns will work at the office. The ideal applicant will have previously worked as a bookkeeper, accounting manager or Office manager in charge of accounting for a law firm. However experience in a law firm is not required to qualify.
The Bookkeeper will handle payroll for 3 employees through QuickBooks. You will also perform all accounts payable and accounts receivable transactions. You must have experience with all AR & AP duties. Create invoices, balance G&L, review invoices for discrepancies, perform light collections or notify attorney of delinquent accounts. Work with attorney and outside CPA for tax purposes.
Requirements
2+ years of Bookkeeping experience
Bachelor Degree in Accounting or experience working for a law firm
QuickBooks experience
Intermediate computer skills
Team player