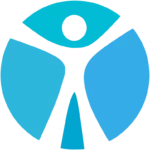 Website Thrivas Staffing Agency
Appliance repair company specializing in commercial grade equipment and repair is currently hiring a Customer Service Representative for their weekend shift. The ideal hours are Saturday from 7:30 a.m. until 3:30 p.m. and Sunday from 9:00 a.m. until 2:00 p.m. This is a permanent long term position with the company. The starting pay is up to $18 per hour, depending on experience. There are regular opportunities for pay increases and advancement within the organization.
The ideal applicant will be interested in working part time hours only and satisfied with a weekend schedule. Applicants should indicate in their resume that they are interested in part time work only when applying for this position. The company will consider individuals who have worked as a Call Center Representative, Call Center Agent or Front Desk Receptionist in the past. You must have experience working with customers over the phone.
The Customer Service Representative will answer inbound calls from business that are I need of routine maintenance or have an emergency repair need on an appliance (commercial refrigeration, deep freezers, ovens, etc.). Calls typically come in from restaurant chains, local grocery chains, food warehouse and distribution centers. You must be courteous professional and eager to assist in schedule a technician. You will create a work order, schedule a technician and update account information regarding call and service request. This position will also accept payments over the phone and perform other clerical and data entry type tasks.
Requirements
1+ years of professional experience
High School Diploma or GED
Reliable trustworthy and hardworking
Exceptional customer service and phone etiquette
Basic computer abilities