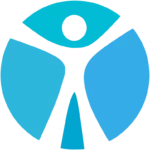 Website Thrivas Staffing Agency
Small office is currently hiring a part time File Clerk/Office Assistant. This is a permanent opportunity with the company. The office is open Monday through Friday but will allow the potential employee to pick their schedule. The company needs someone approximately 15 hours each week. No evenings or weekends.
The office is very busy and has a friendly group of staff that has been working together for over 10 years. They are seeking a mature individual who has extensive professional office experience that is interested in working a part time clerical position. The ideal applicant will be professional, mature and able to sit or stand for long periods of time.
The File Clerk is responsible for taking all closed files and organizing/alphabetizing. You will also take all old files and oversee the company's new electronic filing system. Image documents and create electronic records. This requires basic data entry skills, the ability to properly alphabetize and experience using standard office equipment. Provide some administrative support when needed.
Requirements
Mature professional
Interested in part time hours only
Basic computer skills
Clear criminal background check
2+ years of professional office experience
High School Diploma or G.E.D.