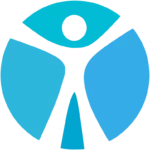 Website Thrivas Staffing Agency
Digital solutions company is currently hiring a Procurement Analyst. This is a full time position Monday through Friday and the company provides some flexibility in the schedule. No evenings or weekend schedules are offered. The company will provide full benefits after a 30 day probationary period. Starting pay is up to $60,000 depending on experience.
The ideal applicant will have previously worked as an Analyst for a software development or Information Technology company. The company is seeking a mature individual who is reliable, trustworthy and looking for a long term career with the company.
Create and organize the purchase process while ensuring compliance. Review internal demand for capital and expense procurement activity. Order the goods and services from creation of requisition through the issuance of PO's. Supports project based procurements following a standardized process. Cultivate and maintain relationship with existing and potential vendors and internal customers.Define specifications for required low value goods/services in close cooperation with internal customer. Negotiate bids for existing services. Review and analyze purchasing process (receipt of order confirmations, check of delivery date, actual receipt/execution) and provide feedback to the internal customer. The position will also work closely with shipping and receiving department to ensure correct and timely resolution and service receipts. Research billing disputes with the accounting & accounts payable department in a timely manner.
Requirements
2+ years in technical purchasing environment
Knowledge of ERP systems
Intermediate Microsoft Office skills (Excel, Access, PowerPoint)
Contract Administration experience
Analysis experience
Experience in Vendor Selection and Management; Supplier Relationship