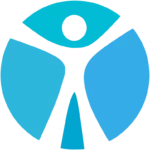 Website Thrivas Staffing Agency
Property Management company is seeking an experienced Property Manager. The position is full time and permanent. The company provides benefits that include medical, dental, vision, 40qk, paid time off, etc. The starting pay is up to $85,000 per year, depending on experience.
Multiple units ranging in space from 739 sf to 5,700 sf. The ideal applicant will have recent experience managing a large commercial building as an on-site property manager.
The Property Manager is responsible for overseeing the day to day operations and maintenance of this facility. Manage maintenance crews, janitorial staff, vendors and contractors. Negotiate lease agreements with new tenants and renewing tenants. Inspect assigned property in accordance with company procedure, identify any physical deficiencies, and correct the deficiency with budgeted guidelines, established property standards, and ownership approval. Review, code to proper accounting line items, and approves all invoices for assigned properties. Submit timecards to corporate for approval. Work closely with corporate on projects, budget forecasting, etc.
Requirements
Licensed realtor is preferred (not required)
Recent experience managing large commercial property
Longevity with past employers
Budgeting experience
No less than 2 years of commercial management skills
Experience managing staff