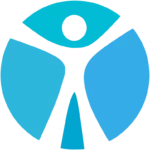 Website Thrivas Staffing Agency
Executive office is currently hiring a Front Desk Receptionist. This position is full time Monday through Friday. This is a long term permanent opportunity within the company. We are seeking an immediate hire. The starting pay is up to $15 per hour, depending on experience.
The Executive Suites rents space to various business with an emphasis on law firms or attorneys with a boutique practice. This is a very exciting opportunity to assist attorneys and paralegals. Applicants who have a Paralegal Certificate or experience working as a law firm receptionist are strongly encouraged to apply (not required). Applicants who have previously worked for an executive suites company or property management company are also encouraged to apply (not required).
The Front Desk Receptionist will answer calls, and transfer to appropriate party. Take message and provide very general customer service support to callers. This role also greets walk-ins and individuals arriving for scheduled appointments. The receptionist will assist with basic clerical duties; filing, faxing, signing for mail as well as performing data entry. You must have experience working in an office environment and be comfortable using basic office equipment.
Requirements
2+ years of professional office experience
Type 35 wpm or greater
Professional business attire