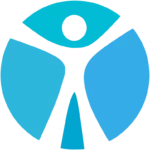 Website Thrivas Staffing Agency
Small medical practice is currently hiring a Front Desk Receptionist to work part time. The office hours are Monday through Friday from 9:15 a.m. until 4:30 p.m. The doctor is hiring someone to cover absences, holidays and vacations. The schedule will be limited. The starting pay is up to $14 per hour, depending on experience.
This position will provide a few days of work each month and is not being offered full time.
The Front Desk Medical Receptionist is responsible for providing back up support to full time staff in their absence. Answer phones, schedule or confirm patient appointments and track office calendar. Collect payments when necessary, provide receipt or verify insurance information. The Receptionist may be asked to perform data entry by updating patient information or opening a new electronic record. Additional administrative and clerical tasks as needed.
Requirements
1+ years of medical receptionist experience
Type no less than 35 wpm
Recent administrative or clerical skills
Medical Billing and Coding Certificate is strongly preferred but not required