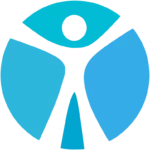 Website Thrivas Staffing Agency
Warehouse is currently hiring a Front Desk Receptionist. The position is full time Monday through Friday from 8:00 a.m. until 4:00 p.m. The position is a permanent opportunity with the company. The owner will provide some benefits after a 90 day probationary period that includes paid time off, paid holidays and a medical stipend per month. The pay is up to $13 per hour.
This position will work in a small office in the warehouse. The company processes baked breads, desserts and some deli items and sells to local restaurants, eateries and grocery chains in the area. This is a very casual atmosphere.
The receptionist is responsible for answering the phones for the company, take business customer orders over the phone and create a basic purchase order. You must have basic computer skills and be comfortable writing a professional email. This position also performs customer service and some data entry duties. You may also be asked to work the counter of their small storefront bakery in front of the warehouse.
Requirements
Basic computer skills
High School Diploma or GED