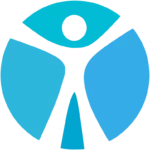 Website Thrivas Staffing Agency
Small law firm is currently hiring a Front Desk Receptionist. This is a full time position Monday through Friday from 8:30 a.m. until 5:00 p.m. The law firm will provide limited benefits after a short probationary period.
The law firm is owned and operated by one attorney who is focused on personal injury litigation matters that include auto injury, product liability, slip and fall, and similar. The attorney is seeking an individual interested in the legal field who either has some experience or a Paralegal Certificate that needs an entry level opportunity.
The Receptionist will answer phones, take messages and provide basic customer service. Greet clients as they arrive for scheduled appointments. Perform client intake and assist attorney with prelitigation. Gather supporting documents, make outbound calls to medical offices, and collect police/incident report. This position will eventually handle all E-Filing duties. Additional responsibilities include but are not limited to filing, facing, general office clerical work, administrative support and performing data entry.
Requirements
Type 35 wpm or greater
Motivated and eager to learn