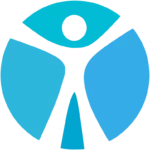 Website Thrivas Staffing Agency
Small company is currently hiring a Receptionist (Office Assistant). The position is full time Monday through Friday from 9:00 a.m. until 5:00 p.m. Overtime is offered. The company provides benefits. It includes medical, dental and vision and paid time off. The starting pay is up to $25 per hour, depending on experience.
This is a very casual atmosphere. You must be able to focus with people coming in and out as well as constant background noise. All of the staff is very friendly and social and enjoys working together as a team.
You will answer the phone, take purchase orders from customers and input basic data into the system. Individuals should have experience working as a data entry clerk or be a strong typist to qualify for this position. Some customer service and clerical support will be required.