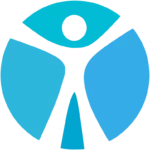 Website Thrivas Staffing Agency
Architectural service company is currently hiring an experienced Front Desk Receptionist. The office hours are Monday through Friday from 9:00 a.m. until 5:00 p.m. The company will provide some benefits after a 90 day probationary period. Benefits include medical, dental, paid holidays and paid time off. The starting pay is up to $16 per hour, depending on experience.
The office is quiet and staff is very focused on their assigned tasks. The phones are consistent but not overwhelming. The ideal applicant will be an individual with extensive front desk experience. Individuals should possess advanced computer, administrative and secretarial skills.
The Front Desk Receptionist is responsible for answering business client calls, transferring or taking messages. Greet clients as they arrive for scheduled appointments; manage conference room and office meeting calendar. Coordinate group conferences calls, type basic correspondence, order office supplies, conduct research and assist on special projects. This position performs basic clerical and data entry tasks as well.
Requirements
No less than 2 years of experience
Type 40 wpm
Advanced computer skills
Highly organized, efficient and self motivated