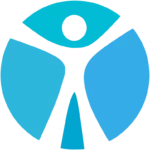 Website Thrivas Staffing Agency
Asset management company is currently hiring an Asset Manager. The position is full time with office hours Monday through Friday from 8:30 a.m. until 5:30 p.m. This is a permanent opportunity that will provide benefits after a short probationary period of 90 days.
Applicants must have experience in real estate and understand basic property management guidelines. You must be organized and comfortable working multiple deadline driven projects simultaneously. Applicant must possess extensive Microsoft Excel experience and be comfortable creating, running and working from spreadsheets. Individuals who have previously worked in asset management, property management or leasing agents will be considered.
The Asset Manager will be assigned a group of properties. The primary duties of these bank owned properties are to ensure property is maintained until final sale. You will coordinate with realtors, review report findings and coordinate specific maintenance crews. This includes coordinating plumbers, electricians, general construction crews, roofing company, and lawn service to manage property. Perform document management; submit invoices to accounting department, and other clerical tasks as assigned.
Requirements
Intermediate Excel skills
High School Diploma or GED
1+ year of real estate or property management experience