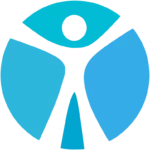 Website Thrivas Staffing Agency
Boutique clothing store is currently hiring a part time Retail Associate/Cashier. The position hours are Monday through Friday from 11:00 a.m. until 3:00 p.m. and one weekend a month. The owner is flexible on scheduling the weekend shift. The starting pay is up to $18 per hour, depending on experience.
The ideal applicant will have experience overseeing a small clothing store or possibly had owned a store previously. Applicants should be well dressed and enjoy assisting individuals making high end clothing purchases. This position requires applicants to be comfortable working with the general public and able to provide exceptional customer service to customers.
The Associate is responsible for assisting customers with selecting items (clothing and accessories), general sales support and customer service. You will also use cash register, accept payments, accept returns, or exchanges, etc. Be diligent that clothing has not been worn. This role will also assist the owner in basic inventory control, ironing newly shipped clothing and arranging items in an appealing way on shelves and store front displays.
Requirements
1+ years of retail experience
Professional, polished and well-groomed appearance
High School Diploma
Submit to criminal background check