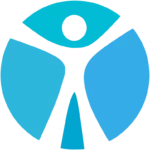 Website Thrivas Staffing Agency
Nationwide clothing store is hiring! The company is hiring several energetic retail sales associates for part time opportunities. The store is in need of associates who can work varying schedules including; evenings and weekends. Starting pay is up to $24 per hour, depending on experience.
The company offers flexible schedules, closed for major holidays and they offer 30% employee discounts!
This is an exciting brand catered to customers who enjoy designer clothing, handbags and accessories. If you are outgoing, friendly and enjoy providing exceptional customer service please submit your resume. This company requires a uniform and a very polished appearance.
The store associate will assist customers selecting items, sizes or ordering through an online system for items/sizes out of stock. Work register; accept payments, returns or refunds. Assist customer with credit card applications and work with corporate for credit approval. Stock merchandise, tidy dressing rooms, and ensure the store looks its best at all times.