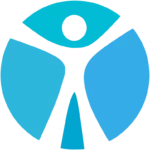 Website Thrivas Staffing Agency
Busy accounting firm is seeking a motivated office professional to handle day-to-day secretarial tasks along with light accounting assistance. Position will focus on addressing the office needs of two principal accountants. Applicants must be able to take on a wide variety of roles within a busy office environment, and willing to learn new skills as the need arises. The firm is growing, and there is room for promotion to the position of accounting assistant or office manager within the next few years.
Benefits include full health insurance, including dental, paid vacation after initial 6 months, no weekend or holiday hours required, potential for promotion, etc. The starting pay is up to $42,000 per year, depending on experience.
Requirements:
Proficiency with Microsoft products, including Excel
Understanding of basic web research practices
Ability to process a large volume of incoming mail, both print and electronic
Familiarity with social media sites and how to create and post company updates
Friendly demeanor to greet clients
Willingness to complete additional tasks as they arise