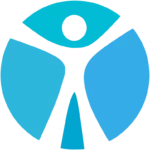 Website Thrivas Staffing Agency
Digital marketing and advertising agency is currently hiring a Social Media Specialist. This is a part time contract position that is expected to last 3 to 4 weeks. The Office is open from 9:00 a.m. until 5:30 p.m. and the schedule is flexible for this position. The pay is up to $19 per hour, depending on experience.
The marketing company has been open for over a decade serving local and nationwide clients. This is a very fast paced company and they are seeking an individual who has recent hands on experience managing various company social media accounts. Individuals must be energetic, outgoing and have verifiable experience. Applicants with samples of their work are strongly encouraged to apply.
The Social Media Specialist is responsible for managing the company's (and clients) various social networking pages form LinkedIn, Facebook, Twitter, Google plus, Snapchat, Instagram and website. Assist clients in expanding their brand exposure. Work closely with internal departments. You must have experience using various program such as SOCi, Hootsuite, or Sprinklr. Generate, edit, publish and share daily content (image, original text, video or HTML). Basic knowledge of web development & web design. Additional skills, qualification may be required. Tasks are as assigned and will be administrative and clerical in nature
Requirements
3-5 years digital marketing and data experience
Agency experience strongly preferred
Expert Excel skills
Samples of work
High School Diploma or GED