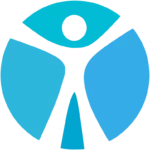 Website Thrivas Staffing Agency
Lead generating company is currently hiring outbound Telemarketers. The company currently has openings for full time and part time shifts. No weekends. The company provides some benefits after a successful completion of a 90 day probationary period. The starting pay is up to $15 per hour + commission.
The company specializes in generating leads for industry specific business clients through mailers, web marketing, digital marketing, and social media campaigns. This office performs high volume outbound calls. This is an energetic group focused on making money! Management provides exciting monthly competitions and a fun environment to keep you motivated. This positon provides a base pay plus commissions.
Telemarketers will be assigned client accounts. Make outbound calls to potentially interested parties who have responded or shown interest to one of the marketing campaigns. Make calls, return calls, call back during requested time frame, document calls, and create basic account for data on interested party. Training is provided however you must be comfortable learning new technologies and industries. This position requires extensive calling. You must be comfortable working on the phone and using a dialer system.
Requirements
1+ year of Customer Service or Telemarketing
Basic computer skills
Aggressive, friendly and upbeat personality