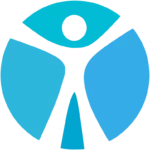 Website Thrivas Staffing Agency
A software company is hiring 3 remote paralegals with trust and estate planning experience. Applicants will work remotely and test the software for performance and functionality.
Hours: Part Time (20-30 hours per week)
Project Length: Estimated 3 months. Future projects are a possibility as well.
Trust & estate planning paralegal will ensure (through testing) that the estate transactions in the software are happening correctly. It is imperative the paralegal (we will consider legal assistants or attorneys) have experience with software and estate planning. You must be tech savvy or comfortable learning new programs.
Estate planning experience in California. Texas or Washington State.
Minimum Requirements
3+ years of estate planning experience
Trust & estate planning in CA, TX or WA
Computer and reliable internet