Full Time
72000 USD / Year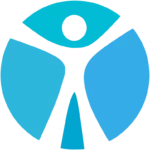 An established law firm is hiring a Probate Paralegal in Allen, 75002. The position is a permanent "Direct Hire" placement offering full time hours. Pay is up to $72,000.00 + benefits + hybrid schedule after training.
HOURS: Monday – Friday / Hybrid schedule 2 days remote – after training.
9:00 a.m. to 5:00 p.m.
About the law firm: This is an established law firm with approximately 5 attorneys. This is primarily a probate, trust and estate planning law firm. However one attorney does focus on other practice matters such as real estate, and some family law. The group is welcoming and friendly. The attorneys have created a professional environment and offer an organized "tech" friendly process.
About the position: The probate paralegal will report to the managing partner and support her in day to day responsibilities. This includes having a strong customer service personality as you will deal with clients on a regular basis. Collect supporting documents, assist attorney through distribution of titled property as assigned, transfer of title, work with executor or administrator, 3rd parties, etc. Electronically file documents. Schedule hearings and handle calendaring.
Minimum Requirements
2+ year probate, or trust & estate planning (Elder Law)
Experience scheduling hearings
Strong organizational skills