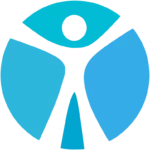 Website Thrivas Staffing Agency
A residential property home builder is hiring a Full Charge Bookkeeper in Ann Arbor, 41803. The position offers full time hours. It is currently being offered as a temporary 1 month project while covering a medical leave. it has the possibility of becoming permanent.
Duties:
All aspects of bookkeeping.
Accounts Receivable and Accounts Payable
Reconcile credit card payments, bank reconciliations
Input past A/R & A/P
Monthly financial statements
Software system: Utilizing Sage 100 Contractor
Industry: Residential and commercial property architecture, homebuilder, construction, engineering.
Minimum Requirements
5+ years of bookkeeping / accounting experience