Full Time
55000 USD / Year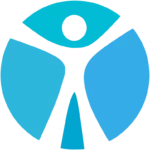 An attorney owned real estate title & escrow company is hiring a Title Processor in Miami, 33154. This is a permanent position offering full time hours.
The title company provides full benefits/ Including medical, dental, vision, 401k, paid time off, paid holidays, free parking, etc.
Duties will include opening new title requests, ordering title, reviewing & clearing title commitments, ordering payoffs, lien release, estoppels, etc. Additionally this role assists with some post closer duties. Post closing includes final title policy, recordings and escrow disbursement. The position offers the opportunity to advance into a title closer position if interested.
Qualia is the closing program used; however we will train anyone who has used Closer's Choice, Softpro, Doubletime, DisplaySoft, Landtech, etc.
Minimum Requirements
6+ months of real estate title experience
Strong attention to detail