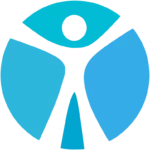 Website Thrivas Staffing Agency
A graphic design company is currently hiring an Administrative Assistant in Boca Raton, FL 33432. The position offers full time hours and is a permanent opportunity.
HOURS: Monday – Friday 10:00 a.m. to 6:00 p.m
BENEFITS: Yes. Medical, dental, paid time off, etc.
Duties: Greet visitors/clients. Schedule appointments for new clients to meet graphic designer when they arrive or call in. Check out customers when arriving to get orders; look up orders in system, gather items, take payment, provide receipts, and assist customers with packages. Applicants must have exceptional computer skills (working in database/CRM programs), energetic/friendly personality. Additionally this role will provide backup reception and customer service.
Minimum Requirements
2+ years of professional office experience OR
College students with a completed degree in Graphic Design