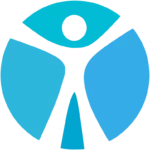 A commercial builder is hiring a Receptionist in Boca Raton, 33433. The position is permanent and offers full time hours. Pay is $18.00 – $20.00/hr + 100% paid health insurance.
Benefits include: 100% employer paid health insurance for each employee. paid time off, paid holidays, free parking and regular pay increases.
Duties will include answering phones (very light calls), greeting visitors (light) and assisting the Estimating Department. You will gather completed job specs from this department and assist in sending to subcontractors (plumbers, roofing, electricians, painters, etc) for review. Gather bid proposals and upload into the system for the Estimating Dept. to review. This is a document intensive position. Someone with an interest in learning engineering. construction. real estate, contracting, bidding, liens, etc should apply.
Minimum Requirements
2+ years administrative experience OR degree in relevant field