Full Time
38.50 USD / Hour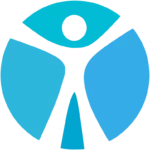 A forensic consulting firm is hiring a Remote Paralegal in the Boston, 02132 area. The position is 100% remote; however applicants that reside in the area/state will be given priority consideration.
About the Company: The firm provides forensic analysis of scientific and biomedical research (reports, discovery) relevant to issues of potential academic misconduct and false claims of research results, evaluations, case studies, etc. If you care about integrity, ethics and accountability in the medical community this is a great company to work for!
About the Position: This is a 100% remote position. The hours are part time (approx 20 hours per week) and the schedule is flexible. Duties are broad and require a seasoned paralegal that enjoys wearing multiple hats. This will include extensive legal case management, document management, research, investigative research through online records, etc. Individuals with legal forensic auditing, science degree or law background in medical, biotech, pharmaceuticals are strongly encouraged to apply. Experienced summarizing forensic reports and editorial writing experience is strongly preferred.
Minimum Requirements
5+ years of paralegal experience
2+ years of medical, biotech, or relevant industry experience
Experience summarizing reports
Research skills