Full Time
60500 USD / Year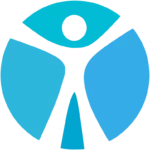 An established federal credit union is hiring a Mortgage Loan Officer in Bowie, 20721. This is a permanent "Direct Hire" placement offering full time hours + full benefits. Starting pay up to $29.00/hr – approx $60,500.00 annually
BENEFITS: Medical, dental, vision, 401k w/ 5% matching. Paid time off, paid holidays, paid training, free parking, long term life & disability, short term disability, life insurance policy, employee discounts, regular pay increases, etc.
About the F.C.U: The federal credit union was founded over 50 years ago and has over 10 branch locations serving the Maryland & D.C area. The credit union is thriving and hiring additional staff. This is a friendly and welcoming team. Management encourages cross training and professional development. Advancement opportunities and pay increases are available.
About the Position: The loan officer/LO holds a "universal" role within the credit union. You will be responsible for taking all mortgage lending inquiries and applications, discussing pricing, loan options, rate locks, etc. The LO takes applications, gathers all supporting documents; financials, proof of insurance, title searches, escrow deposits, etc. The LO works closely with all parties involved; borrowers, buyers, sellers, realtors, real estate attorneys, etc. While in this role the LO will also cross train into other loan options (consumer lines of credit), teller/window support and general customer service and account maintenance as needed.
Minimum Requirements
Active NMLS license / Mortgage Loan Originator License
1+ year of experience in a lender/credit union/banking environment
Strong organizational skills
Document management
Strong customer service & sales skills