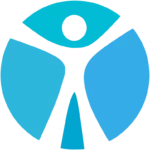 A small storage facility is currently hiring a customer service representative in Little Rock, 72022. This is a permanent position offering part time hours.
HOURS: (approx 25-30 per week)
Monday – Friday
10:00 a.m. to 3:00 p.m.
The customer service rep (CSR) is responsible for handling in-bound customer calls. The CSR answers calls regarding services/space available, unit sizes, pricing per unit, dates available, etc. The CSR also accepts monthly payments & deposits over the phone. Data entry and clerical tasks as assigned.
Minimum Requirements
1+ professional phone experience
Basic computer skills