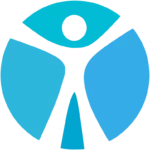 Website Thrivas Staffing Agency
Marketing company is currently hiring a Marketing Assistant in their Sales Department. The position is full time Monday through Friday from 8:30 a.m. until 5:30 p.m. The company will provide benefits after the successful completion of a short probationary period. Benefits include medical, dental, 401k, paid time off, paid holidays, and a long term life and disability plan. The starting pay is up to $24 per hour, depending on experience.
This is an exciting opportunity for an individual who has a passion for digital marketing and is looking for an entry level opportunity that will allow them to grow in their career. The position will work in the Sales Department for new and existing clients seeking new marketing strategies. The sales department is responsible for negotiating new contracts, preparing proposals, providing detailed presentations to client regarding abilities and more. This is a great opportunity to learn from the ground up.
The Media Clerk will report to the Sales Department Manager. You will provide administrative and clerical support. Pull reports from sales team, compile data. You must have experience using Microsoft Excel. This position will also assist on large scale presentations for major corporate clients. Act as liaison for department manager and internal management for meetings. Assist with basic calendaring, filing, facing, etc.
Requirements 1+ year of administrative experience Intermediate Excel Type 35 wpm or greater