Full Time
75000 USD / Year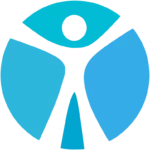 A small nationwide litigation law firm is hiring a Litigation Paralegal in Chicago, 60603. This is a permanent "Direct Hire" placement offering full time hours + benefits + starting pay up to $75,000.00
BENEFITS: Flex Hybrid schedule, group Medical/Healthcare, dental, vision, 401k w/ matching, paid time off, paid holidays, free parking, long term life & disability, paid life insurance, short term disability, paid training, paid emergency vacation insurance coverage, free gym membership, regularly catered lunches, extensive opportunity for career advancement, pay increases, etc.
About the Law Firm: This is a growing law firm with over 10 branches nationwide. The firm is organized, tech savvy with a forward thinking perspective on how to treat employees. Generous benefits are given. The HR dept. is active with all employees to ensure a safe, professional and comfortable working environment between attorneys and staff. Work life balance is promoted – and your down time is encouraged! This is largely an insurance defense firm however they do handle general civil litigation matters on the plaintiff side.
About the position: This role is for an experienced litigation paralegal. Ideally we would like the candidate to have some plaintiff litigation experience (subrogation). It is not a requirement – we are willing to train. This position will draft standard legal documents for attorney review; pleadings, motions, discovery requests, subpoenas. Experience with case management is a must. Additionally you will assist in deposition preparation, pre-trial investigations, trial preparation, witness prep for deposition and/or trial.
Minimum Requirements
3+ years litigation experience
Knowledge of the Federal Court CM/ECF system and filings
Strong organizational skills