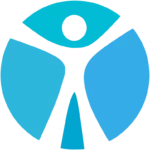 An established accounting firm is hiring a Receptionist in Coral Springs, 33065. The position is permanent and offers full time hours + benefits. Starting pay is up to $25.00/hr
About the company: This is a certified public accounting firm that has been serving South Florida for over 20 years. The accountants provide business tax return preparation as well as personal tax preparation & filing.
About the position: Support CPA/Accountants in basic administrative and clerical tasks; collecting financial records, updating client files, stacking tax return packets. Clerical duties include; answering phones, welcoming clients, data entry, file management, etc. Applicants with an interest or any past experience with basic accounting (accounts receivable, payables, Schedule M-3 (Form 1120) & Form 1040 prep are encouraged to apply – experience is not required.
Minimum Requirements
3+ years professional office experience
Basic computer skills; MS Word, Outlook
Strong organizational and multitasking skills