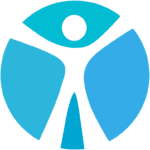 Website Thrivas Staffing Agency
An established manufacturing and distribution company is currently hiring a Remote Logistics Coordinator for their corporate office in Coral Springs, FL 33065. Pay is between $20.00- $25.00/hr + Benefits.
The logistics coordinator is responsible for reviewing pallet dimensions for shipping. Use online technology to put in pallet size measurements into shipping containers samples and ensure proper fit/placement. Exceptional attention to detail is required. Applicants who understand measurements and have previously worked in a warehouse or shipping cargo import/export are ideal.
Minimum Requirements
Must be a local resident
Able to come to office for training (1-3 weeks)
Experience with pallet placement/measurement
1+ year logistics