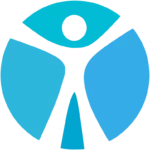 An established accounting firm is hiring a Receptionist in Coral Springs, 33065. The position is permanent and offers full time hours + benefits. Starting pay is up to $22.00/hr
About the company: This is a certified public accounting firm that has been serving South Florida for over 20 years. The accountants provide business tax return preparation as well as personal tax preparation & filing.
About the position: This is a great opportunity for someone interested in the accounting or finance field. Duties will include answering phones, greeting visitors, data entry and file management regarding business clients. Printing tax returns for accountants, scanning, filing and other basic clerical duties.
Minimum Requirements
Professional demeanor
Strong communication skills (verbal & written)
Must be able to work in the office. This is not remote.
Strong attention to detail
1+ year of customer service or administrative experience