Full Time
55000 USD / Year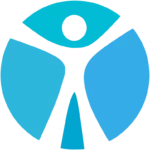 A furniture design and manufacturing company is hiring a marketing Specialist in Coral Springs, 33067. This is a remote position but will require an applicant to be in the local area for training and (rare) company meetings.
BENEFITS: Yes. Medical, paid time off, paid holidays, remote work schedule and company office furniture after probationary period*. Furniture is optional.
About the company: Open and operating for over 20 years this is a small but very stable furniture company that designs, manufactures and distributes nationwide. Multiple warehouses, online websites for business clients, etc.
About the position: The marketing specialist is responsible for day to day marketing and graphic design. This will include managing the company's website (updating with new products) as well as handling all social media campaigns; facebook, instagram, Whatsapp. etc. This role will also assist with the graphic design & development of hard media; banners, flyers, etc. Applicants with experience managing google SEO, pay per click campaigns, etc are encouraged to apply. The company relies heavily on Netsuite, Magento for their programs.
Minimum Requirements
Advanced Photoshop skills
3+ years social media marketing
3+ years online/web development or updating
Home office; reliable internet, computer, etc.
Must reside in the local area (Broward, Palm Beach)