Full Time
120000 USD / Year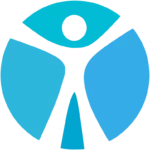 A large well established law firm is hiring a Litigation Attorney in Corpus Christi, 78404. The position is a full time "Direct Hire" placement offering a remote/hybrid schedule after a 90-120 day probationary period. Full benefits & incentives are offered. $85,000.00 – $120,000.00.
BENEFITS: Associate will enjoy either a hybrid or remote schedule after training & probationary period. Schedule options are based on experience & quality of work. Additionally the firm provides full medical/healthcare insurance. Dental, vision, IRA, prepaid long term life & disability. Accidental DD insurance, wellness program and other incentives are offered.
About the law firm: A statewide Texas law firm with over 5 locations. This is an established law firm active in the community with a solid reputation for knowledgeable litigation & trial attorneys as well as their integrity. This is an organized office with seasoned support staff; paralegals, legal assistants, law clerks, & clerical.
About the position: We are seeking a motivated litigation attorney to handle (mostly) personal injury automobile cases. Assist with client intake, pre-suit through litigation and settlement. Attend hearings, mediations & depos. Manage your caseload and supervise your legal team. Additional cases may include slip & fall, medical negligence/medmal, dog bites, etc.
Minimum Requirements
1-3 years of civil litigation experience
A member of the Texas Bar Association in good standing