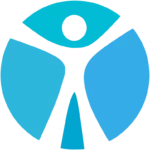 Website Thrivas Staffing Agency
Thrivas, LLC is a professional placement staffing agency. We have been open and operating for almost 15 years. We are currently hiring a remote Recruiter.
Thrivas originally began operations serving the state of Florida. We now provide nationwide placements through; Direct Hire, Temp-to-Permanent, Temporary staffing and we offer Payroll services.
We are a family owned and operated business with a core group of recruiters that work hard, help each other and make each placement with integrity and professionalism. We believe we are changing lives each time we hire someone for one of our valued clients. We are a fun and friendly group of professional recruiters who love what we do.
What we offer:
Generous commission splits
We provide all of your jobs/leads to recruit so you can focus on recruiting and making money
One of the leading ATS systems in the country for applicant tracking
Leadership that provides training and does not micromanage!!
We currently staff in the following industries:
Legal; attorneys, paralegals, legal assistants, legal secretaries, etc.
Mortgage, Banking & Finance; underwriters, processors, etc.
Accounting & Finance; CPA, accountants, controllers, accounting clerks, etc.
Executive Management; Operations Managers, President, VPs, etc.
Administrative: office managers, executive assistant, administrative assistant, receptionist, data entry clerks, etc.
Additionally we staff for: Information Technology; programmers, developers, help desk technicians. Human Resources; HR generalists, HR directors, corporate recruiter.
Medical (office staff only); Medical Billing & Coding and any clerical, customer service or support type position.
Minimum Requirements
Home Office with stable internet
Strong organization skills
Recruiting experience
Additional requirements to be met