Full Time
150000 USD / Year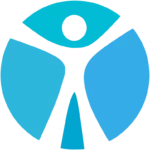 A mid-sized law firm is hiring a remote Attorney in Dallas, 75202. The position is a permanent "Direct Hire" placement offering a salary up to $150,000.00 + benefits and a remote schedule. In-office or hybrid is available if preferred.
Benefits: 100% employer paid medical/healthcare. Dental & vision group plans. A 401k w/ matching contributions, along with long & short term disability, prepaid life insurance policy, free parking, profit sharing*, etc.
About the law firm: The law firm has been open and operating in the Dallas area for over 20 years. Handling a variety of cases from general civil litigation matters to complex commercial business. This is a forward thinking law firm with the newest technology and a streamlined process allowing you to focus on what matters; your clients!
About the position: Experience handling workers compensation claims is strongly preferred however we will consider a strong civil litigation attorney that is motivated to learn a new practice area and has some relevant experience (litigation is required). Oversee cases from intake through settlement. Supervise a case manager/paralegal and 1 legal assistant.
Minimum Requirements
1-3 years of litigation experience
Worker's compensation, personal injury or similar civil lit experience
A member of the Texas Bar Association in good standing
Must reside in the Dallas/surrounding area
Some travel required (less than 10%)