Full Time
52000 USD / Year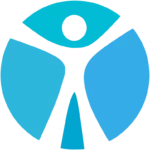 An established HVAC company is hiring an Accounting Specialist in Dallas, 75247. This is a permanent "Direct Hire" placement offering full time hours, benefits and advancement opportunities. Pay is up to $52,000.00
Benefits: Hybrid schedule after training. Medical/Healthcare benefits, dental, vision, 401k, paid time off (personal & holidays).
About the company: Open and operating in the Dallas-Fort Worth area for over 15 years with over 20 trucks. This is an established HVAC company (Heating, ventilation, and air conditioning). The office is organized with a friendly group.
About the position: This position will work in the accounting department and report to the Accounts Receivable Manager. Duties include all aspects of Accounts Receivable; creating billing/invoices for customers, verify transactions and track delinquent accounts. As the AR Specialist you will work closely with other departments (Accounts Payable, Customer Service Dept, Sales Dept, etc) you must be a team player.
Minimum Requirements
2+ years of AR experience
OR a completed degree in Accounting / Finance
Strong organizational skills
Strong attention to detail