Full Time
72000 USD / Year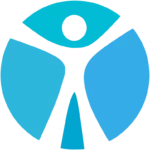 A nationwide insurance defense law firm is hiring a Defense Paralegal in Dallas, 75252. This is a permanent Direct Hire position offering full time hours & a hybrid schedule.Compensation is up to $72,000.00 + benefits plan & regular pay increases.
BENEFITS: Hybrid schedule. Group medical (with very low monthly contribution, dental, vision, 401k with matching. Paid time off, paid holidays, paid sick time, paid parking, company paid life insurance plan valued at $15,000.00. Long term and short term disability, catered luncheons, etc.
The law firm values its employees and works hard to create a balance between work and home life. The opportunity to advance within the firm and the possibility to relocate to other offices throughout the country. Regular pay increases are offered.
The Litigation Paralegal will be responsible for a variety of matters as it relates to subrogation and insurance defense. Paralegals or advanced Litigation Legal Assistants with experience in general civil litigation may also be considered.
Duties will include; Draft routine or complex legal documents; pleadings, subpoenas, discovery requests and responses, correspondence, interrogatories/answers. The Insurance Defense Paralegal will also summarize reports and other case materials, conduct legal research and investigations as needed. Assist in deposition preparation, pre-trial investigations, trial preparation, including assistance with preparation of witnesses for deposition and/or trial. It is helpful for the paralegal to know how to prepare exhibits and other demonstrative evidence for use at trial. The paralegal will bill for time: meet 125 billable hours per month.
Minimum Requirements
3+ years of litigation experience
Ability to properly capture time and bill