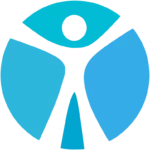 An elegant law firm is hiring a Receptionist in Dallas, 75252. This is a permanent position offering full time hours.
BENEFITS: Yes. Group medical, dental & vision after 30 days. 401k w/ matching, long term life & disability, short term disability, company paid life insurance premium, free parking, regular pay increases, etc.
HOURS: Monday – Friday 8:20 a.m. – 5:30 p.m
The front desk receptionist plays a vital role within the law firm. You are the first person each caller will speak to and the first person each visitor will meet when they arrive. The ideal applicant will truly enjoy helping people and taking extra care of their appearance.
Duties: Answer phones, transfer calls, take messages and provide basic customer service. Greet all visitors and show them to the waiting area. Sign for all deliveries. Process incoming mail and distribute or scan into the law firms system. Manage conference room schedule. Create mailing labels (can train on this). Other tasks include data entry, basic clerical support and administrative support when needed.
Minimum Requirements
Able to sit for long periods of time
Able to stand, sit, and carry up to 15 lbs
Exceptional phone skills
Exceptional customer service
Strong attention to details
Intermediate computer skills