Full Time
150000 USD / Year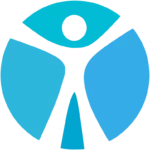 A distribution company is currently hiring a Controller in Dania Beach, 33004. This is a permanent position offering full time hours.
Hours: Monday – Friday
Flexible office hours and offer a hybrid schedule.
This is a subsidiary of an investment and advisory company. The controller will report to HQ/corporate located out of state.
Duties will include overseeing all financial responsibilities for a growing distribution company. Report to senior management. Must have experience with inventory management, shipping & receiving controls as it relates to accounting. Ensure timely and accurate preparation of monthly, quarterly and annual financial reports for general accounting, income tax, etc. Oversee the company's financial planning and analysis processes, including budgeting, forecasting, and variance analysis. General accounting and reporting responsibilities including payroll for a small staff.
Minimum Requirements
5+ years of experience in a controller role
Degree in Accounting/Finance (or related area)