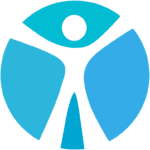 Website Thrivas Staffing Agency
An engineering company is currently hiring a Bookkeeper / Office Manager in Davie, 33314.
BENEFITS: Quiet office, medical stipend, paid time off, paid holidays and a hybrid schedule once established.
The President of the company is seeking to bring on a seasoned Bookkeeper who has extensive experience using Quickbooks. The position will be responsible for all accounting duties within the organization; accounts payable, accounts receivable, payroll (less than 15), bank reconciliations, budgeting, etc. The bookkeeper will also attend quarterly meetings with CPA regarding budget, taxes and other financial matters.
The ideal applicant will have 10 years of bookkeeping and office management experience and an advanced understanding of Quickbooks. Additionally this person should be a team player with a friendly personality that can lead a small administrative group.
Minimum Requirements
Advanced Quickbooks
7+ years of bookkeeping/accounting skills