Full Time
65000 USD / Year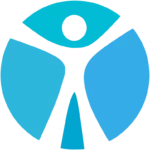 Website Thrivas Staffing Agency
Established law firm is currently seeking a Litigation Paralegal in Daytona, FL 32118. Pay is estimated between $48,000.00 – $65.000.00 along with a very generous benefits plan and hiring bonus up to $2,000.00.
If you are looking for an employer that offers a comfortable and respectful environment along with vacation flex time please continue reading! This is an established law firm focused on civil litigation matters. Applicants should have 3+ years of litigation experience in the area of personal injury or insurance defense. We will consider applicants with a strong legal background that do not have Florida experience.
Duties will include preparing legal documents as it relates to personal injury matters (mostly auto accidents, slip and falls, etc). Work closely with your assigned attorneys and oversee a heavy but manageable caseload.
Minimum Requirements
2+ years civil litigation
Strong organizational skills
Intermediate computer skills
Applicants must be a team player